Category : Cusco Day Tours
Qeswachaka Inca Bridge Tour
Tour Details
Qeswachaka is the only Inca bridge preserved in Peru. Made by hand, it is a work of engineering that is worth discovering. Would you like to join this excursion from Cusco?
Price Includes
Hotel pick up and drop off.
Transport by minibus.
English speaking guide.
Breakfast and lunch.
Entrance fee to Queswachaca Bridge (10 soles).
Price Excluded
Entry to Queswachaca Bridge: S/10 (US$ 3) per person.
Itinerario: Qeswachaca Inca Bridge Tour
Pick up from the hotel will be from 4:45 to 5:00 a.m., once the whole group is concentrated we will depart to the south of Cusco. Our first stop will be in Cusipata, where we will enjoy a delicious breakfast. Then we will continue with the tour passing through the district of Yanaoca in this place we will visit a somewhat tiny volcano, then we will continue our tour for 1 hour more until we reach the district of Quehue, where we will find the famous Inca bridge of "Q'eswachaka", which is built with vegetable fiber and has a length of 28.67 meters. The amazing thing is that it is rebuilt every year in the month of June by four local communities, in this place we will have some time to explore Q'eswachaka and the surrounding area, while the guide will explain the history of this Inca engineering work.
After visiting the Q'eswachaka bridge, we will continue our trip to the Mososqllaqta viewpoint, where we will appreciate the Pampamarca and Asnaqocha lagoons, then we will go to another point of a viewpoint, where we will appreciate the lagoons of Acopia and Pomacanchi, observing a large amount of regional flora and fauna experiencing an enriched Andean culture. At the end of the circuit of the 4 lagoons we will return to Cusipata, where we will taste a delicious lunch, after lunch we will return to Cusco. Arriving approximately between 4:30 to 5:00 pm.
Highlights Qeswachaka Bridge Peru Tour:
Pomacanchi lagoon
Asnaqocha lagoon
Pampamarca or Tungasuca lagoon
Qeswachaka Bridge
$1690
Empire of the Inca
You'll visit the cornerstones of the Inca Empire on this exciting two week trip. Head out on Lake Titicaca, explore the vibrant city of Cusco and spend time in the Sacred Valley before your unforgettable trek along the Inca Trail.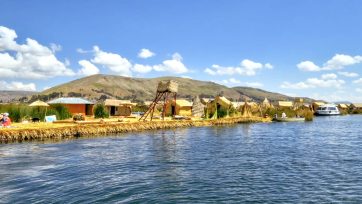 $90
Puno – Uros Island
Visit Puno – Uros Island; Puno is the entrance point to one of the most beautiful scenic tours in all of South America: Puno Lake Titicaca. At 3,800 meters altitude, this is the highest navigable lake in the entire world, within which thrive a variety of lake-side communities whom still conserve their characteristic customs of […]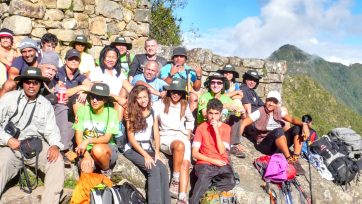 $790
Machu Picchu Expedition
In this brief but unforgettable getaway, you explore two of the world's most fascinating adventure destinations: Cuzco and Machu Picchu. In addition, you hike the One Day Inca Trail to Machu Picchu, culminating at the Sun Gate, the entry way where you gaze in awe at the magnificent Machu Picchu sprawled out below you. In […]