Best time to visit Machu Picchu
If you are researching on the best time to go to Machu Picchu then chances are; you have already made up your mind to visit this marvellous site. Well, before you begin planning your trip, it is only best that you know when the best time to visit Machu Picchu is.
When it comes to visiting Machu Picchu, there are two variable factors. The drier the season the more the number of tourists and vice versa. Implying that, if you wish to avoid massive crowds, you will have to visit during the rainy season. There is no doubt that the best time for you to see one of the Seven Wonders of the World is during the dry season. The view you will get will be the same as to those you see in classic photographs online or on postcards.
Here is a guide on the best and 'not-so-best' months for you to visit Machu Picchu. It is all up to you to pick the month you are most comfortable with.
When is the best time to visit Machu Picchu?
Machu Picchu is one of the most famous archaeological sites in South America, and for good reason. The site is beautiful and offers visitors a chance to see a glimpse into the lives of Inca people who once lived there. But for those who are visiting this natural wonder for the first time, there are some things you should know before you go. For starters, it can be really difficult to get tickets in advance or even on-site if you're going during peak season. And when I say peak, I mean December through March–the months when most tourists visit Peru.
When is the high season in Machu Picchu?
High season for visiting Machu Picchu is between June and September. These months are considered the best time because the weather is warm and dry and it is the dry season in Peru. The average high temperature during this time of year ranges from 68 degrees Fahrenheit to 86 degrees Fahrenheit, making it a perfect time of year for exploring.
When is the best time of the day to visit Machu Picchu?
The best time of the day to visit Machu Picchu is in the morning, when the weather is still cool and there are fewer people. You'll be able to see more of the ruins without bumping into other people or getting stuck behind a crowd.
What is the best season to visit Machupicchu?
One of the most important things to take into consideration when planning a trip is what season you plan on visiting. The rainy season, which runs from November through April, can be a great time to visit. However, if you are looking for warm temperatures and sunshine, it might be best to avoid the summer months.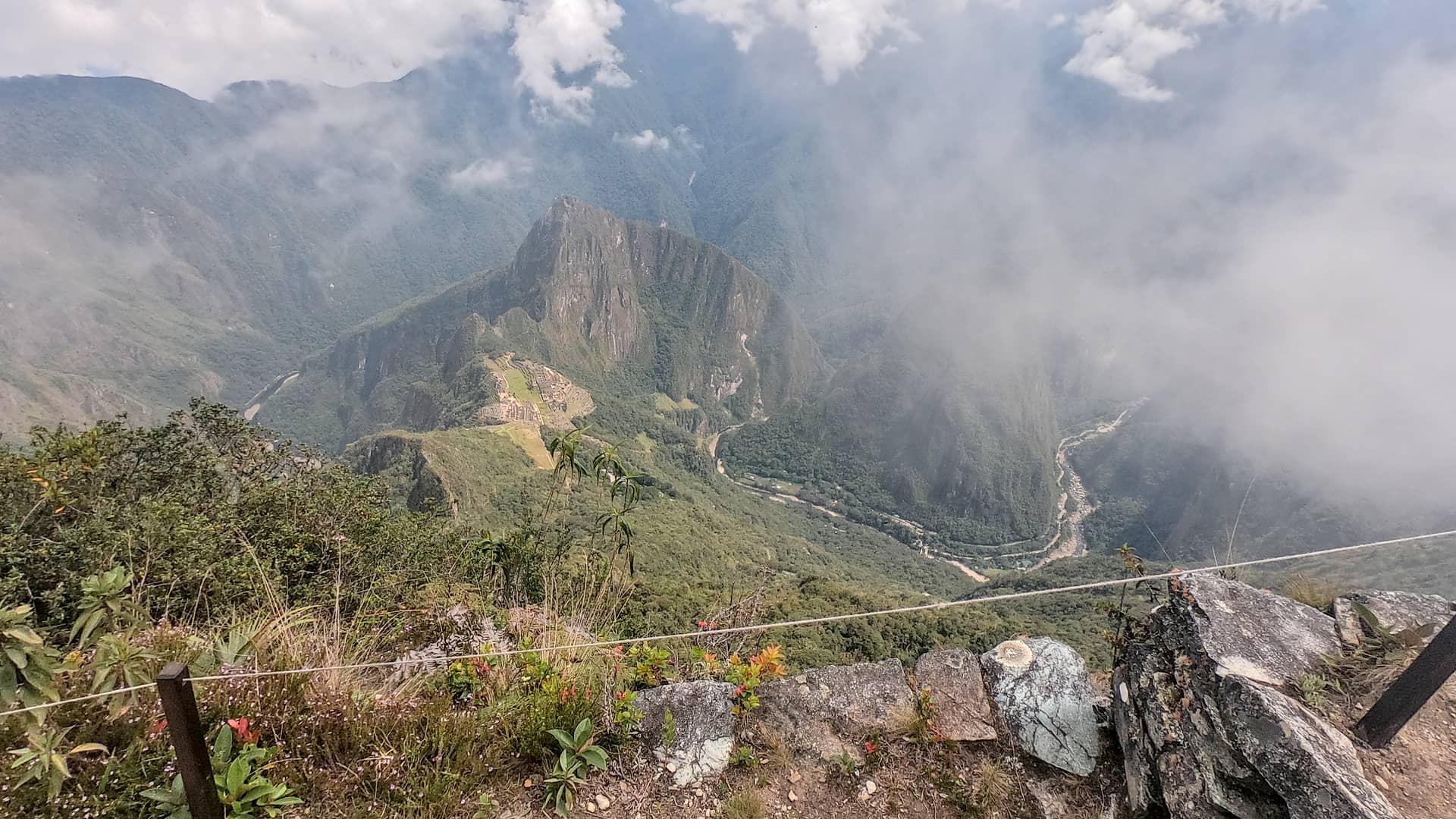 Machu Picchu best month
Since the weather in Cusco is so unpredictable, there is no definite time of year when it is best to visit Machu Picchu. If you are considering a visit soon, here are some stats for you to keep in mind. For reference, the average temperature in Cusco is about 18-22°C from January through April and about 10-14°C from May through October. As for rainfall, it usually rains every few weeks during one of these months with no more than a couple days at a time.
March has the highest chance of rain and November has the lowest chance of rain. So if you want an idea of what the climate may be like at any given time this year, check out our charts below!
January
Contrary to most people's opinion, January is a good time for you to tour the Machu Picchu. The environment is super silent, the number of tourists are low. But, the weather is a bit wet. Therefore, don't forget to carry an umbrella.
February
February falls under the 'not-so-best' months for you to visit. This is because February is the onset of heavy rains in the Machu Picchu. And as if that's not enough, the official Inca Trail to Machu Picchu is usually closed due to the heavy rains. On the bright side, the number of tourists is minimal during this month.
March
Though it does mark the end of the rainy season, you won't get much sunshine in March. It's still an off peak month and as a result the number of visitors are still low. This gives you an opportunity to take lots of pictures of both yourself and the ruins.
April and May
During April and May, the variables we had discussed earlier are a bit balanced. The weather is somewhat friendly and the number of tourists is a bit low. These are practically some of the best months for you to visit Machu Picchu. Most days start out as rainy but clear up in the afternoon.
June, July and August
June is the beginning of the peak season and it ends in late August. This is the best time to visit if you are interested in trekking the Inca Trail and taking clear photos. If crowds aren't much of a bother, then you can have the time of your life at the Machu Picchu during this dry season. Make sure you carry heavy clothing since the nights can get very chilly.
September and October
It's not usually that rainy in these two months. You can still have a unique experience at the Machu Picchu if you visit in September and October. On the positive side, the number of tourists is quite low.
November
November welcomes the rainy season. But, if you are lucky enough, the sun might shine for a few hours allowing you to admire one of the Seven Wonders of the World.
December
In December, it is still rainy and the Inca Trail is muddy. This is probably not one of the best months for you to visit Machu Picchu.
When is the high season in Machu Picchu?
The Bottom Line
We can conclude that the best times for you to appreciate the full beauty of the Machu Picchu is from April to October. If you aren't a fan of big crowds, then you can visit during April, May, September, and October. But, you should expect to come across light rainfall. If you, however, visit during June, July, and August, you will have complete access to the Inca Trail, but you won't be all alone.
Best Andes Travel runs Inca Trail and Machu Picchu holidays from January to December except February. The Southern Hemisphere winter season in the Andes runs roughly from the end of March through to October and this is the optimum period for trekking in this part of Peru as it the time of least precipitation. From April to October you can expect the days to be warm and sunny, although you will experience a variance in temperatures depending on altitude. Daytime temperatures will range from 12 to 20 degrees C. Evenings can be chilly, particularly at higher altitudes. At campsites above 3800m it can fall to below freezing at night.
The Inca Trail is closed to trekkers in February each year for maintenance, although Machu Picchu is open as usual.