Puno
Capital folklórica del Perú
Puno Useful Info
Language: Spanish
Temperature:
Time Zone: UTC-5 (UTC)
Religion: Predominantly Roman Catholic 92.5%
Emergency #: 011 / 5114
Driving side: Drive on the right
Altitud: 2,360 msnm.
Temporada : La mejor época para visitar es entre abril y setiembre
Puno History
Puno is a city in southeastern Peru, located on the shore of Lake Titicaca, the world's highest navigable lake, at 3,860 m (12,421 ft) above sea level.[1] It is also the capital and largest city of the Puno Region and the Puno Province. The city was established in 1668 by viceroy Pedro Antonio Fernández de Castro as capital of the province of Paucarcolla with the name San Juan Bautista de Puno. The name was later changed to San Carlos de Puno, in honor of king Charles II of Spain. The city has several[weasel words] churches dating back from the colonial period, they were built to service the Spanish population and evangelize the natives.
Puno is known as the "Capital folklórica del Perú" (folkloric capital of Peru) due to its wealth of artistic and cultural expressions, particularly dance. They are most notable during the celebrations of the Feast of the "Virgen de la Candelaria" and the Regional Competition of Autochthonous Dances. Puno's access to Lake Titicaca is surrounded by 41 floating islands. To this day, the Uros people maintain and live on these man-made islands, depending on the lake for their survival and are a large tourist destination.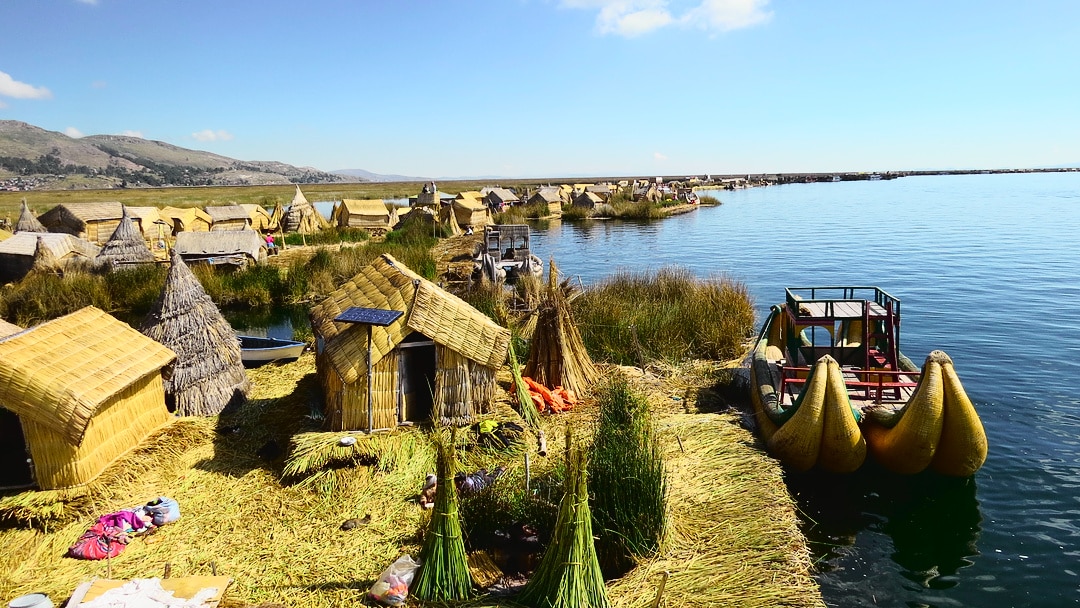 Puno Attractions
Lake Titicaca
Is a lake located on the border of Peru and Bolivia. It sits 3,812 m . above sea level, making it one of the highest commercially navigable lakes in the world. By volume of water it is also the largest lake in South America.
Islands Uros
Titicaca is notable for a population of people who live on the Uros, a group of 42 or so artificial islands made of floating reeds (totora, a reed that abounds in the shallows of the lake). These islands have become a major tourist attraction for Peru, drawing excursions from the lakeside city of Puno. Their original purpose was defensive, and they could be moved if a threat arose. Many of the islands contain watchtowers largely constructed of reeds.
Amantaní
Amantaní is another small island on Lake Titicaca populated by Quechua speakers. About 800 families live in six villages on the roughly circular 15 square kilometres (6 sq mi) island. There are two mountain peaks, called Pachatata (Father Earth) and Pachamama (Mother Earth), and ancient ruins on the top of both peaks. The hillsides that rise up from the lake are terraced and planted with wheat, potatoes, and vegetables. Most of the small fields are worked by hand. Long stone fences divide the fields, and cattle, sheep, and alpacas graze on the hillsides.
Taquile
Taquile is a hilly island located 35 kilometres east of Puno. It is narrow and long and was used as a prison during the Spanish Colony and into the 20th century. In 1970 it became property of the Taquile people, who have inhabited the island since then (current population around 3,000). Pre-Inca ruins are found on the highest part of the island, and agricultural terraces on hillsides.