Tour Details
The southern coastal zone of Perú was the site of an impressive development of pre-Inca cultures that dominated the desert and imprinted their interpretation of the magical world in which they lived. Even today one can observe the conservation of the lines of Nasca, which provide eloquent testimony to the exquisite land they cultivated, the cradle of their living afro-Peruvian races of present-day Pisco. In addition one may enjoy the various sanctuaries of wildlife along the coast in the Reserve of Paracas, home to millions of seabirds, sea lions and many others. Our team is in charge of providing all the necessary facilities and requirements in order to ensure security and a pleasant tour.
Day-by-Day Summary
Day 1: Lima – Ica
Day 2: Ica – Paracas – Boating Excursion – Lima
Price Includes
Transfers and Tours included in the program
1 Breakfasts
Lodging in Huacachina Hotel Standard or Superior
Qualified professional guides trained as group conductors and with great experience in tourism, in English or Spanish.
Price Excludes
Domestic flights
Meals not noted in itinerary
Optional tipping to guides and local staff
Airport taxes and Items of a personal nature (sodas, alcoholic beverages, laundry, etc.)
Itinerary: Nazca Lines Tours and the Ballestas Islands
Day 1: Lima – Ica
Transfer from Hotel to Bus terminal.
Bus from Lima – Ica, 303km (188 miles) along the Panamericana Sur (Pan American Highway South of Lima).
In the afternoon, in option overflight of the mysterious Nasca Lines (Depending on the Climate).
Transfer to hotel for overnight lodging in Huacachina.
Day 2: Ica – Paracas – Boating Excursion – Lima
Excursion on bus to Paracas -60km (37 miles) north by road + Boating Excursion Ballestas Island + view the famous Candelabro (candelabra) design, a figure of Nasca Culture origin engraved in the desert sandy cliffs overlooking the Pacific Ocean shoreline.
In the afternoon, regular passenger bus on the Ica- Lima passenger line.
Transfer from Bus terminal to Hotel.
Possibility of Extension Cusco, Puno and Lima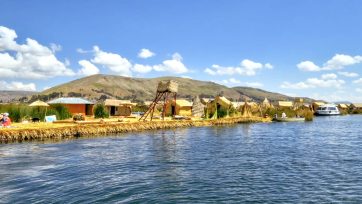 $90
Puno – Uros Island
Visit Puno – Uros Island; Puno is the entrance point to one of the most beautiful scenic tours in all of South America: Puno Lake Titicaca. At 3,800 meters altitude, this is the highest navigable lake in the entire world, within which thrive a variety of lake-side communities whom still conserve their characteristic customs of […]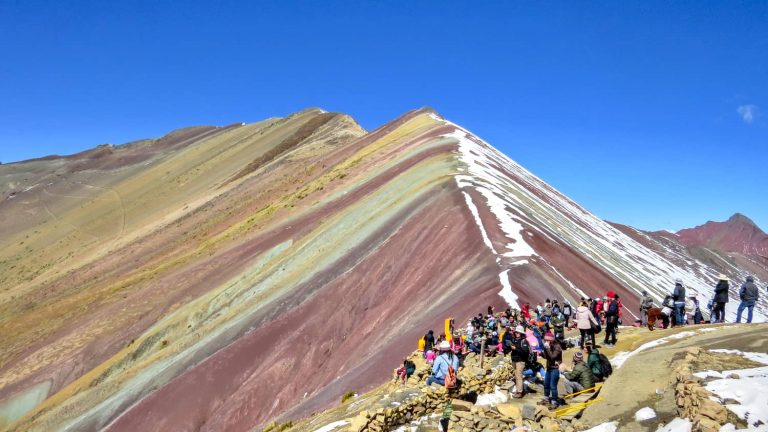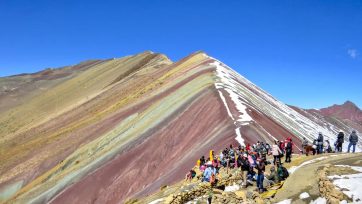 $70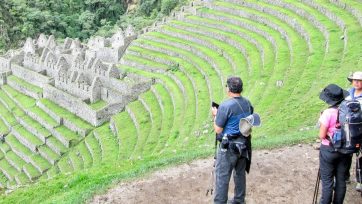 $475
Short Inca Trail
Short Inca Trail Machu Picchu is the best option If you are not sure you are up for strenuous 4-Day Inca Trail hike. The easier Inca Trail.