If you ever visit Peru, one stunning attraction that you should not miss is the Humantay Lake. A visit to the lake will leave a memorable mark in your life. I can testify it'll be a day trip from Cusco Peru you'll never forget.
Booking a tour guide to Humantay Lake
Humantay Lake is easy to access from Cusco Peru. The best way to take a trip to the lake is by the help of a tour guide though you can still visit on your own or in a company of friends. In Cusco, you'll find lots of tour Agencies that can offer a tour guide at an affordable fee.
The average fee for hiring a tour guide for a day trip stands at 80 soles ($24). There's no need to book for a tour, just visit a tour agency a day before the trip. A majority of the tour agencies are located at Cusco main square (Plaza De Armas).
The best time to visit the lake
It takes approximately 3 hrs. to drive from Cusco to the Humantay lake trailhead. And in about 1-1.5 hours you've hiked to the lake. Most people touring the lake visit in the morning hours and by noon they're leaving.
Thus if you what to find other tourists in the lake, you should leave Cusco at around 7.00am. If you want to have private time in the lake, make sure you're there in the afternoon.
Details about hiking to Humantay Lake
Terrain
Though the hike to Humantay Lake is shorter compared to hiking at Rainbow Mountain, its steeper. It took me 45 minutes from the trailhead to the lake. I didn't take any breaks in my hike but I maintained a slow pace since the route is steep and some places are slightly slippery. You'll need waterproof shoes for the hike to be safe.
Altitude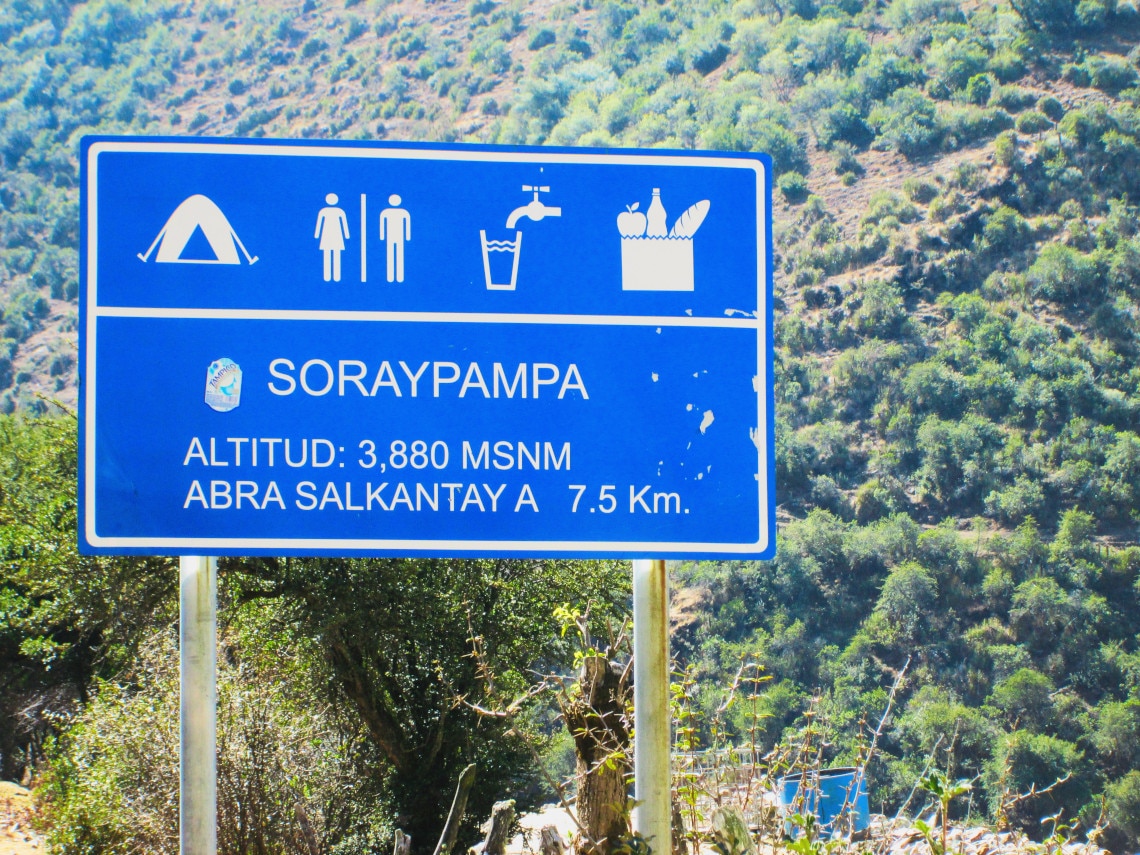 The hike to Humantay Lake begins at 12,700 feet and ends at the lake at 13, 900 feet.
Where the hike starts
If you take a taxi from Cusco, it'll drop close to where the trial begins — vehicles can't go past this point. You'll have to trek for close to five to ten minutes to the trailhead. After alighting from the vehicle, use the dirt path that will take you across the wooden bridge over the creek.
When you have crossed the bridge, the glacier and the trail are visible on the mountain.
You can locate the Humantay trailhead using the GPS.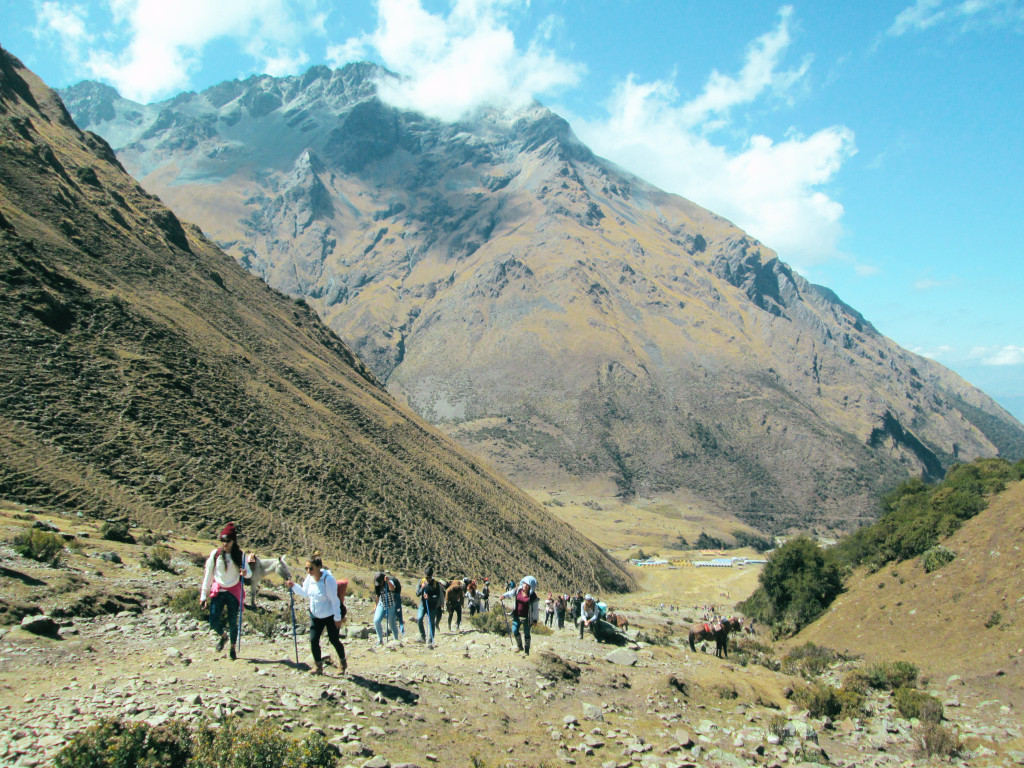 Useful tips if you plan to hike to Humantay Lake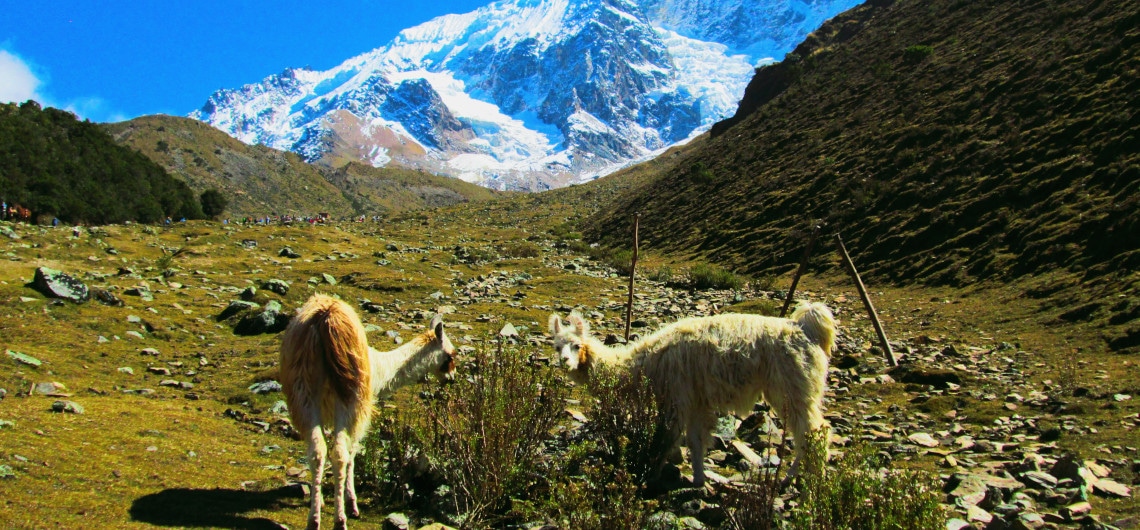 Don't forget food and snacks
If you want to have an easy time hiking to Humantay Lake, it's essential to make sure you have some food or snacks. You may decide to take your breakfasts at Cusco and carry along some snacks. Fortunately, those using the services of a tour agency are lucky to get breakfast and lunch.
Toilet paper and cash
You'll need to pay about 10 soles to an entry fee for hiking. If you need to use the bathroom, you'll also pay for the service. Note that the toilets are only available at the entry, thus make sure you have tissue paper.
Organize a picnic lunch
I can't imagine a perfect site for picnics beside the Humantay Lake; thus if you're visiting this place, it's essential to organize for a picnic lunch.
Wear sunscreen
Since it's easy to get sunburns at high altitude, I advise you to wear sunscreen and pack layers of possible. A cap will also be an added advantage.
You'll need water
You'll probably need at least 1 liter of water for the hike. Additionally, you can reserve some more water in your vehicle to quench your thirst after descending the mountain.