Salkantay Overview
Machu Picchu is among the new 7 wonders of the world; if you are an adventurer you should be having this in your bucket list. It was built early in the 15th century by Inca Pachacutec, which attributes to growth of the territory. The construction area is a mark of victory over the Chancas that led to crowning of Inca as the leader. Construction of Cusco and expansion of the territory is one of the lnca's greatest works. The theory of a ruler building skills with help of gods dominates the construction and development of religion around the citadel.
The best way to experience beauty and tranquility of the citadel is trekking round the mountains and rugged environment for days. Visiting Machu Picchu should be an adventure; if you love trekking, this is more interesting. There are several ways of making it to the archeological town; Salkantay trekking to Macchu Picchu is the most popular hike in the world. In fact, National Geographic Adventure Magazine lists it among the top 25 treks in the world.
It is easy to access Cusco unlike other trekking options like Classic Inca Trail. It offers hikers an amazing experience because of beauty of the land; it is also considered safe. There are no limitations and admission requirements meaning you can do it yourself. Actually, a DIY trek is the best; you will have to carve your path and find the best route. The uncertainty is part of adventure. You can also choose to pay tour guides from the multiple tour companies for an incredible Salkantay Trekking experience.
Landscapes and jungles in the trail makes it an incredible experience. Salkantay Trek goes through glaciated mountains, highland alpine settings, and ultimately along Nevada. Typically, the trek takes 5 days and 4 nights.
Treking is less about destination and more about the journey. This is why Salkantay Trekking is popular; the beauty of its path is not anything to miss. One of the key features that enhance the trekking experience is Nevada Salkantay.
Salkantay Trek Elevation
The mountain is an iconic feature in Peru. It is located in North-West of Cusco city standing at 6270m high. It is not too high but offers incredible experiences for mountaineers and hikers because of the snow cover and terrains. Actually, conquering the Nevada Salkantay is not easy, the mountain is considered wild. Very few have climbed the tough summit after the French-American adventure in 1952.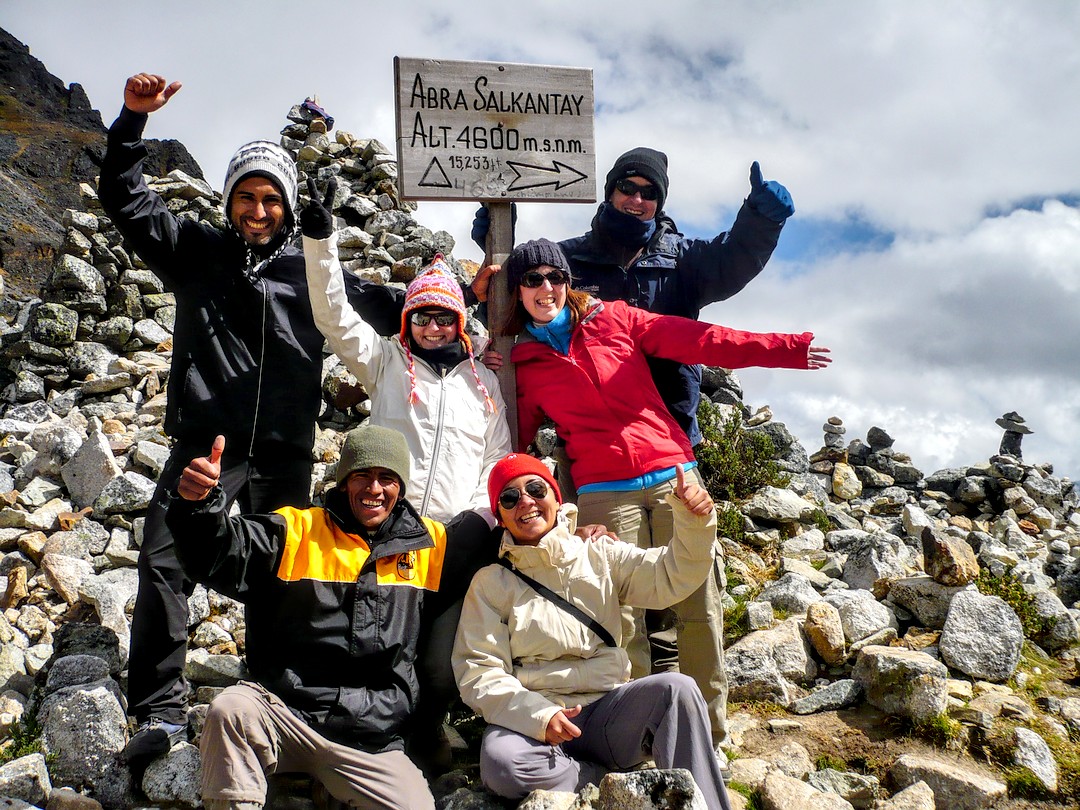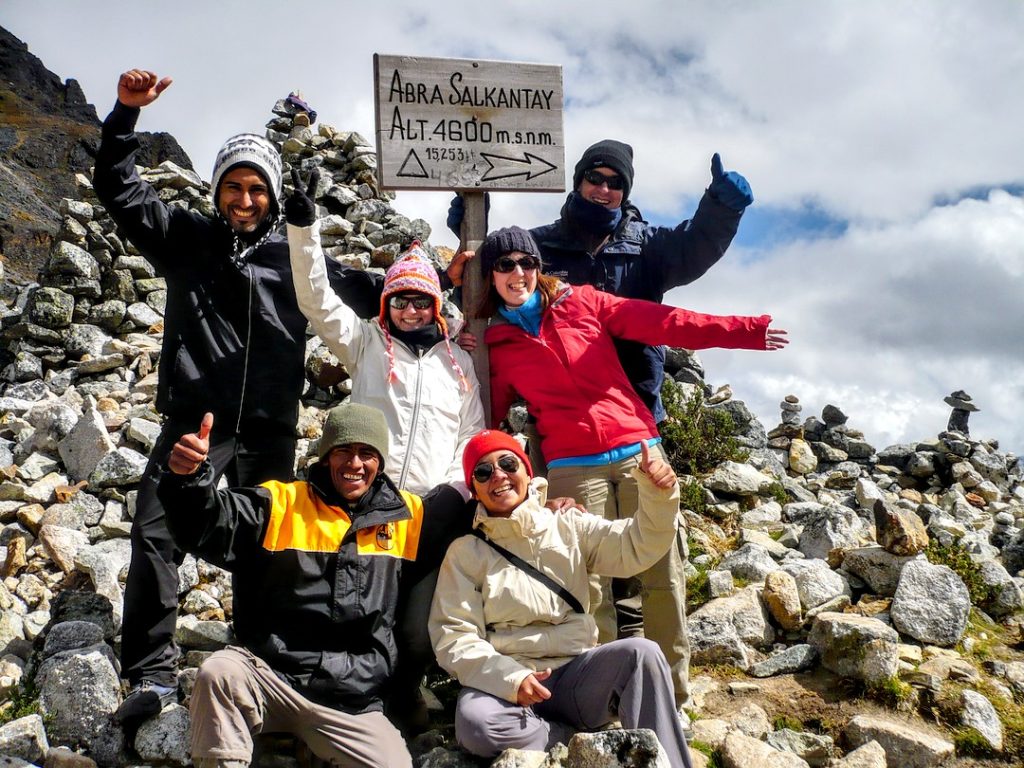 Salkantay trail approaches this mountain from the south, it offers incredible views of the peak and summits, which is cannot be seen with Classic Inca trail. Salkantay trek comes close to the mountain's foot then maneuvers to leave on the left as the path cuts through forests heading to Machu Picchu. The amazing vistas on the mountain can only be viewed with Salkantay trail.
Abra Salkantay is on the North of Machu Picchu. During rainy seasons, people in Machu Picchu can view sun above the mountain's summit, which is attributed to the Southern Cross star formation. Residents believe it to be supernatural; according to people in Cusco region, Salkantay controls seasons. The mountain is deep rooted in local beliefs in Cusco.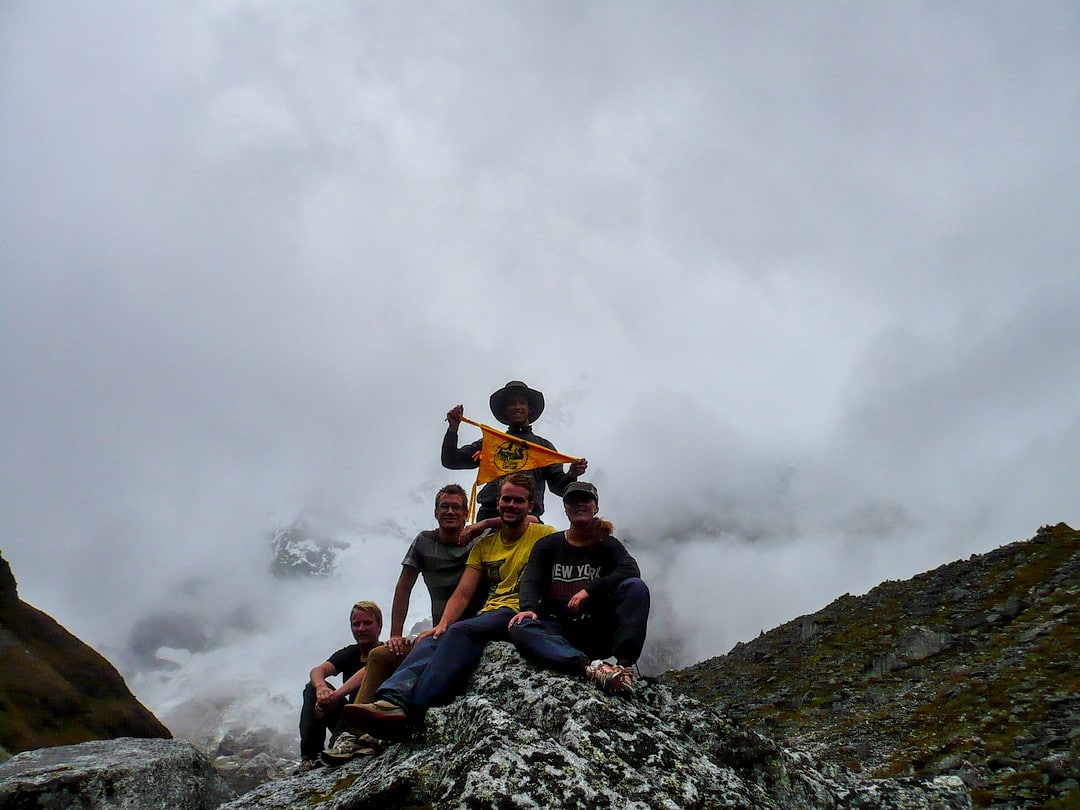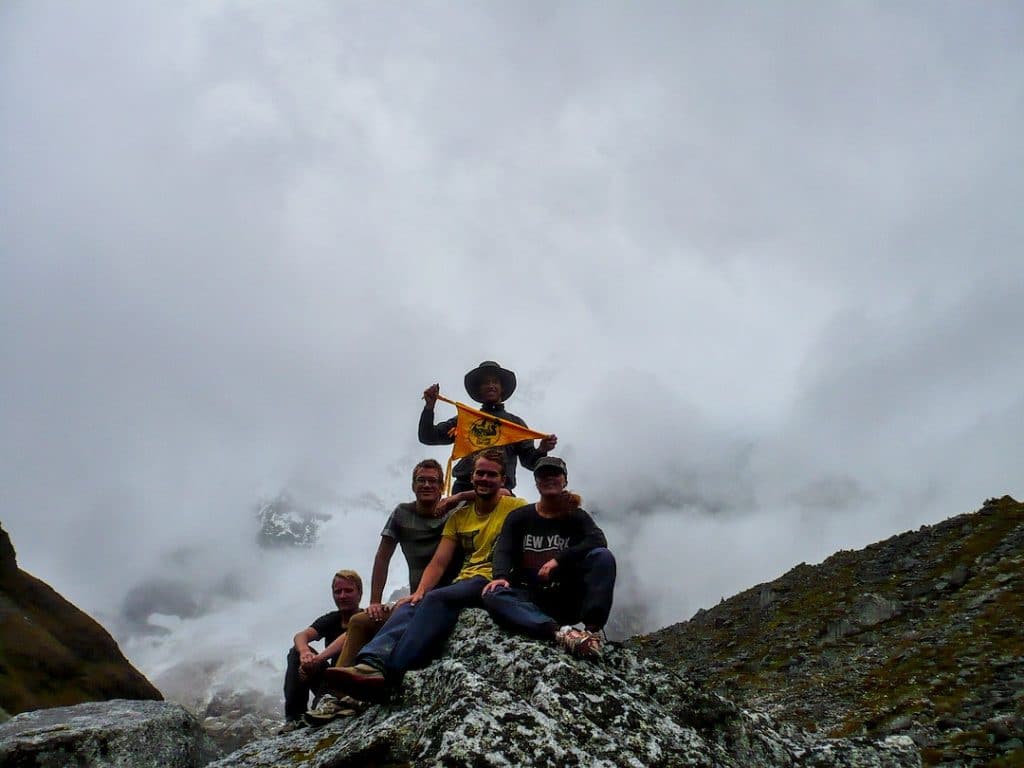 When to go for Salkantay Trekking
Dry season is recommended because of the slippery terrain and canopies through the trail. However, it is all based on individual taste and preference; some find it fun to hike through mud and wearing rain jackets. But you should find a balance on safety and fun. To visit Machu Picchu is legendary, you don't want to jeopardize such a trek; it is often planned for months where you have to make adequate preparations including mental set-up as the day approaches.
Unlike Classic Inca trail, there is no rush to secure a permit before the day of adventure. Interestingly, Salkantay trekking has less traffic compared to the Classic Inca trail during the dry months. May to September are considered the best months for trekking in either of the routes. The increase in population on Salkantay trek is usually an overflow or late trekers that missed permits on Classic Inca trail.
Temperatures are consistent throughout the year, which makes it possible to trek anytime. If you can withstand the July cold, October won't be a problem. The terrain challenges and precipitation variations are part of the adventure. Typically, days are warm and range from 70-80 Fahrenheit. Of course, early mornings and nights go below zero degrees. The cold aspect of it is dependent on part of the continent you are coming from.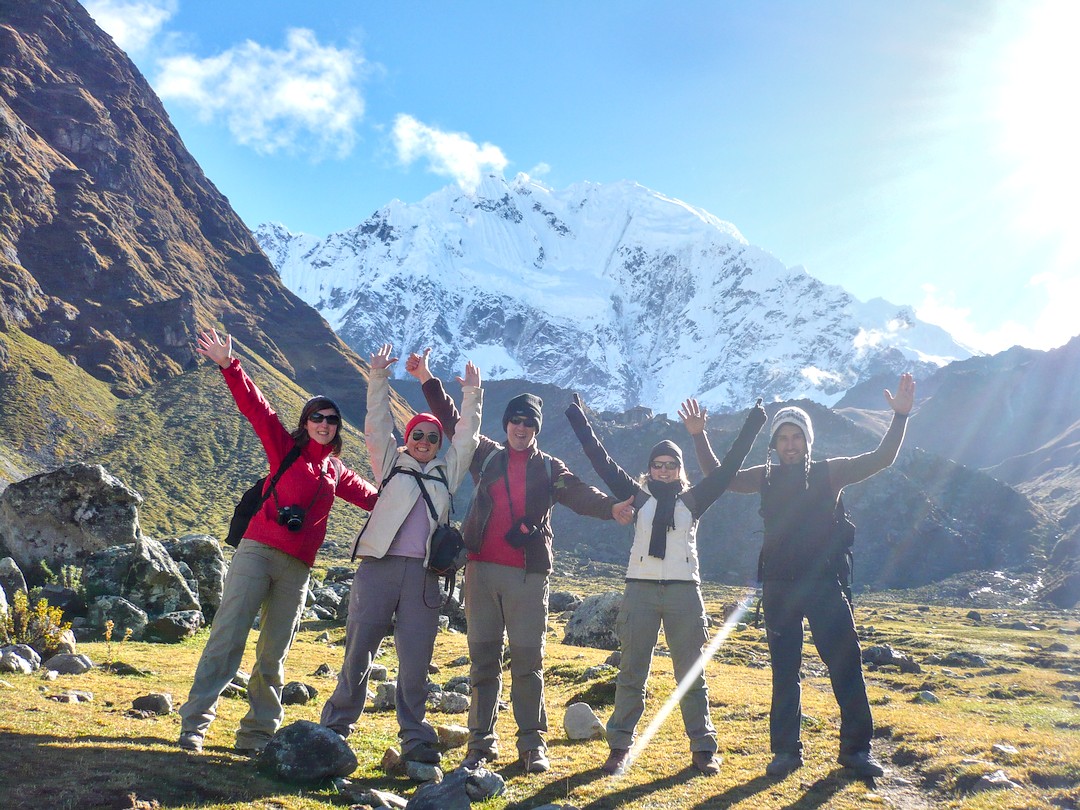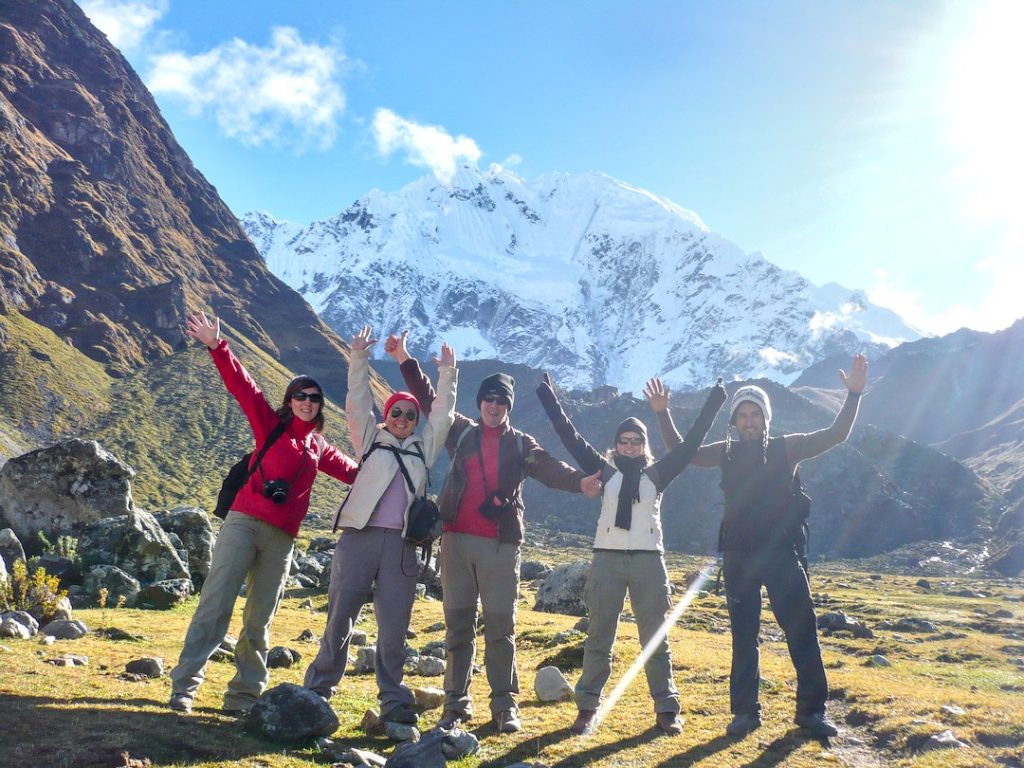 Nevertheless, there are significant temperature variations that create a microclimate while ascending and descending. The altitude differs hence change in winds speed among other factors that define climate. You will also encounter different vegetation and soil through Salkantay trekking.
Avoid December, January, and February because rains are a norm during these months. Any extreme weather is unfavorable for Salkantay trek; anytime within shoulders of dry and wet months is good enough for trekking to Machu Picchu.
Classic Salkantay Trekking Itinerary
Tour companies have different preferences and suggestions on routes, you may find variations in itinerary provided by different companies. However, the variations will still be within Salkantay Trek.
Some people prefer to go it alone without any guide. No doubt, adventure is in discovery; the fact that you follow a map and get lost at specific points is part of the fun. But there is a challenge to it, you are likely to spend more than 5 days and 4 nights on the trek because of uncertainty; if time is not an issue with your adventure, take the DIY option. Of course, a group is suitable and safe. There are no security threats with Salkany Trek; you can actually go it alone but it is in the wild, you never know. Moreover, 5days alone is not much fun. Get a few friends and make a crew for an incredible trekking experience along this trail.
The setting of the following itinerary is considered standard as per official tour company procedures that are characterized by horsemen carrying gears.
Day 1: Cusco to Salkantaypampa
Typically, tour companies start day one early at 05:00 where you are driven for 3 hours to Mollepata for breakfast. This is no option even if you are on a do-it-yourself mission. Breakfast is important because of the several hours of walk ahead. Tour guides often advise clients on best meals for breakfast and foods to avoid at certain times of the day. On DIY trek, you might need to hire a car and negotiate on prices for the 2-3 hour drive from Cusco. Prices vary on basis of mode of transport and departure town.
You will have to leave Mollepata soon after breakfast; it is possible to trek from this point to trailhead but the terrain is rugged and unpleasant. Most tour companies use 4×4 trucks to conquer the rough terrain. The trailhead at Sayllapata is 3,200m. This is where you will meet the trek experts; your support team and horsemen ready to take on the trail. At this point, you can enjoy the Apurimac river valley and incredible views of Salkantay.
From Sayapata, you will walk for 3-4 hours to Soraypampa, which is a gradual and friendly climb. Most tour companies prefer to take lunch at this point. On most occasions, you will trek for another 2-3 hours to Salkantaypampa campsite for the night. However, some tour companies choose to spend the night at Soraypampa. The total walking distance is 12km that should be a maximum of 7 hours.
Day 2: Salkantaypampa to Colpapampa
The first trek will be about 3 hours to Soyrococha, which is a gradual climb but gets steep as you climb. The friendly terrain will only last for an hour before it starts zig-zagging and getting steeper. It does not get any comfortable from here onwards. The air becomes lighter with every step up the mountain; you need to dig deep to your lungs but at the same time reserve it because you have a big climb yet to conquer.
After the 7 snakes, there is reward. You will enjoy breath-taking views of Salkantay with high intensity sun at low temperatures. Be sure to pull out your camera at this point. If you are lucky to get to Salkantay Pass on a clear day, it is fulfilling. You can rest at this point with incredible views of Salkantay on the right and Humantay on the left.
Most tour guides companies prefer taking lunch at Huaracmachay, which is a 2-3 hours descend. Some camp here for the night while others choose to descend for another 3 hours to Collpapampa. Usually, this marks the end of day two. There is significant change in landscape from high mountain terrain to tropical forest.
This is probably the toughest day of trekking.
Total trek for day two is 15 km that goes for a maximum of 10 hours.
Day 3: Collpapampa to La Playa
From this point on, you might want to stay with an organized group because you can easily get lost. From Collpapampa is a slight ascend then a long descend towards La Playa. The route is populated with plants and forests that makes it populated; be sure to wear insect repellants to avoid sickness and unnecessary pain from insect bites. It is a dense tropical forest zone with multiple subsidiary trails; it is important to stay with the guide at this point.
The trail splits into two. Most tour companies choose the left trail where you cross the river and walk straight to La Playa campsite. The right trail is also adventurous; it goes through Gondola, crosses a river and continues to La Playa.
La Playa is a small town but relatively bigger than other campsites. Some tour companies prefer taking a bus ride for 30-minute walk to Saint Theresa to spend the night.
Day 3 covers 10km for a maximum of 7 hours.
Day 4: La Playa to Aguas Calientes
After day 3, you should be set for fun fulltime because the wilderness experience is over. There are multiple options for you; tour companies can advise on the best depending on your team's preference. If you are on DIY, you might explore all the options but that might not be practical considering you have to take different routes from La Playa depending on your choice.
The first option is basking in the sun and soaking feet while enjoying the jungle view. Hot Springs in Colcamayu is the best if you want to relax after the treking experience. You can then move to Hidroelectrica station and hike for another 3 hours to Aguas Calientes. There is a train option at an extra cost.
Inca Ruin is your second option. You will have to trek for 30minutes to Lucmabamba and ascend for another 2 hours to an Inca ruin. The Llactapata was discovered in 1911 in the same year Machu Picchu was discovered by Hiram Bingham. There is a 2 hour descend to Aguas Calientes for a good view of vegetation cover in Machu Picchu.
If you are an adrenaline enthusiast Cola de Mono is for you. It hosts the highest zip lining in South America. Cool is an understatement with 150 meters above the ground.
Day 5: Aguas Calientes to Cusco
After 4 days of camping you can finally lay on a real bed and enjoy warm shower at Aguas Calientes. It is a real town with hotels and a culture. From the town you can opt to walk for one and a half hours to Machu Picchu or get a bus for 45 minutes. Of course, walking is more fun. You should not miss watching sunrise from the Sun Gate, there is a well-marked 45-minute trek to this point. The Machu Picchu view is incredible; you might want to spend more days in this town while viewing the mountains and archeological buildings if you are on DIY. Most tour companies end the tour on day 5.
After exhausting Machu Picchu you can walk back for one and a half hours or catch a train at Cusco. Buses depart at specific times; you are likely to stay in the queue for an hour. Be sure to carry your passport to access Machu Picchu.
Sakantay / Inca Trail Itinerary
The Salkantay/Inca Trail Combo is a connection between the two most unique places here. It combines the exceptional high altitude scenery of the Salantay and the magnificent Inca Trail. This is the most exciting and adventurous route up the mountain where you will experience the most events and sights of the trek. It is also the longer route after it separates from the main one that heads east towards Salkantay trekking. After the first day of the trek, this route diverts and becomes more challenging for the tourists. The challenges are part of what makes the trek adventurous. It finally ends on a 7D/6N itinerary, which requires an Inca Trail permit. This route's most popular itinerary is;
Day 1: From Cusco to Ichupata
It is a 3-hour drive from Cusco to Mollepata when you begin. This is where you have your first stop for breakfast and pack up your final supplies. The next stop is between 1.5 to 2 hours-drive. Soraypampa marks the end of your comfortable drive and the beginning of the trek. Most trekkers begin it their expedition here. The hike takes between 2.5 to 3 hours to Ichupata camp infamous for its low temperature during the night. The cold camp is at 4,000m where the weather is extreme. It is advisable to take at least 2 or 3 days in Cusco to help your body acclimatize before beginning the trek.
Day 2: From Ichupata to Siyaypampa
The second day of the combo trail is equally tough so you need to be on high spirits and ready for the challenge. Like the traditional Salkantay trek, it begins with a steep and tiring gradient headed towards Incachiriasca Pass. It takes between 3 to 4 hours of walk to get to the Incachiriasca Pass, which is at 4900 meters above sea level. Here, you can enjoy the views of surrounding peaks including the closest; the Nevada Salkantay. You only need a short rest here before descending a sharp 800 meters to camp with the rest of the tour operators for the night.
Day 3: Sisaypampa to Ayapata
Day three requires you to descend to 3,300 meters in between 3 and 4 hours of trekking. There is a small community that will play host here at Pampacahuana. It is here that you will see an original Inca Canal. A further 1 or 2 hours of trekking will take you Paucarcancha. This is a famous Inca Fortress. From here, you will continue for only approximately 45 minutes to get to Wayllabamba. This is the point where the combo trail meets the classic Inca trail.
Horses and mules are not allowed beyond this point at Wayllabamba. The horsemen will therefore, leave the team and their place porters will arrive. The trek towards Warmihuanusca Pass begins after taking lunch here at Wayllabamba. Warmihuanusca is the local word for a dead woman. You will not be getting to this point on the very day as a night's rest will be necessary. You will therefore, stop at Ayapata for the night to conclude events of the third day. Ayapata is 3,300 meters above sea level.
Day 4: Ayapata to Chaquicocha
The fourth day of climbing takes you to the top of Warmihuanusca Pass. This point is 4,200 meters and offers amazing views of the surrounding. You only need a short rest here before descending back into the Pacaymayo Valley. You will have another short rest here at Pacaymayo valley, which is at 3,600 meters. From here, you will proceed up towards Abra Runkurakay. Before you get to this point, you will stop to enjoy views of an Incan archaeological complex with an ancient watchtower at 3,800 meters before proceeding to Abra Runkurakay, which is 1,900 meters higher.
After a short rest at the Runkurakay, you will descent to 3,624 meters to view the Black Lagoon Lake at Yanacocha. There is also the Sayacmarca Inca run nearby to view before trekking for approximately 30 minutes to the safety of Chaquicocha campsite. The campsite is 3600 meters.
Day 5: Chaquicocha to Winaywayna
You will begin the fifth day with a gentle climb towards Abra de Phuyupatamarca at 3700m. This is the final pass and you will be entertained by the magnificent Phuyupatamarca archaeological complex. Phuyupatamarca is a Quechua word that means the town over the clouds. It is one of the most impressive of the remaining Inca sites. It is not only amazingly high and hidden but also complete and well-preserved. From here you can also enjoy beautiful views of the valley Urambamba.
After spending a short rest here, you will have to move down to 2650 meters to the Winaywayna campsite to spend the night. The camp site is next to the Winaywayna archaeological complex, which is attractive and irresistible to ignore. This campsite has lots of supplies and comfort. It is complete with a restaurant, bar, bathrooms with hot showers to refresh in comfort.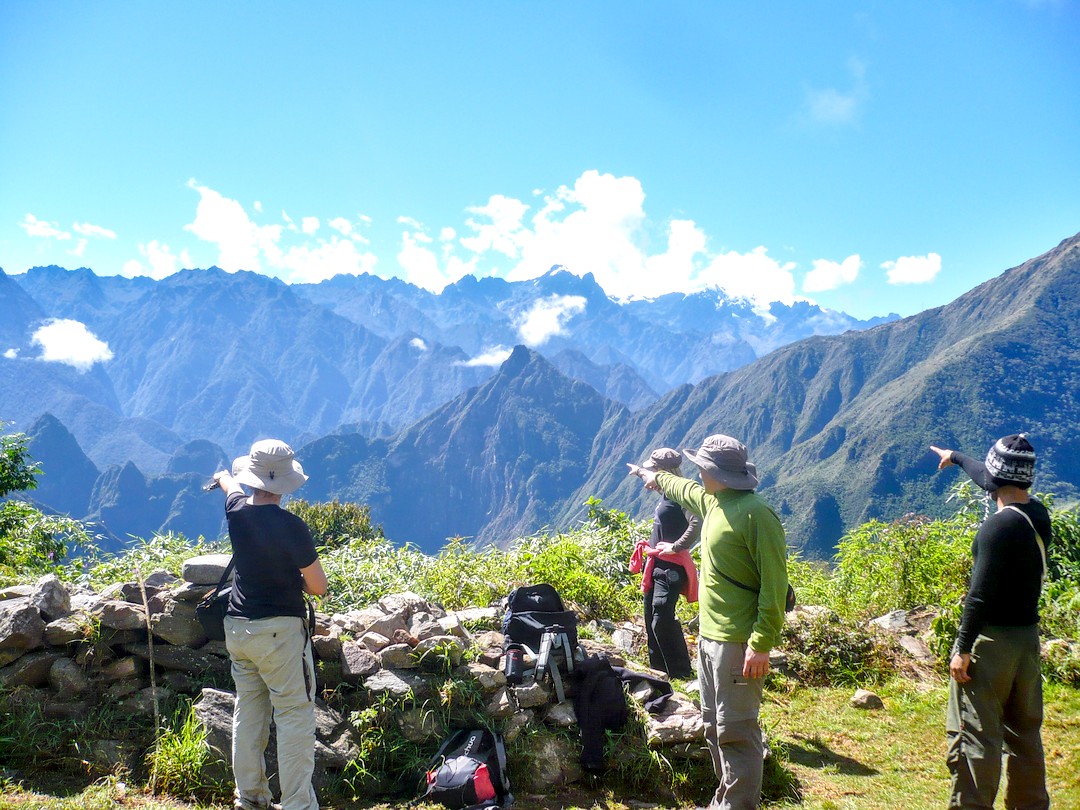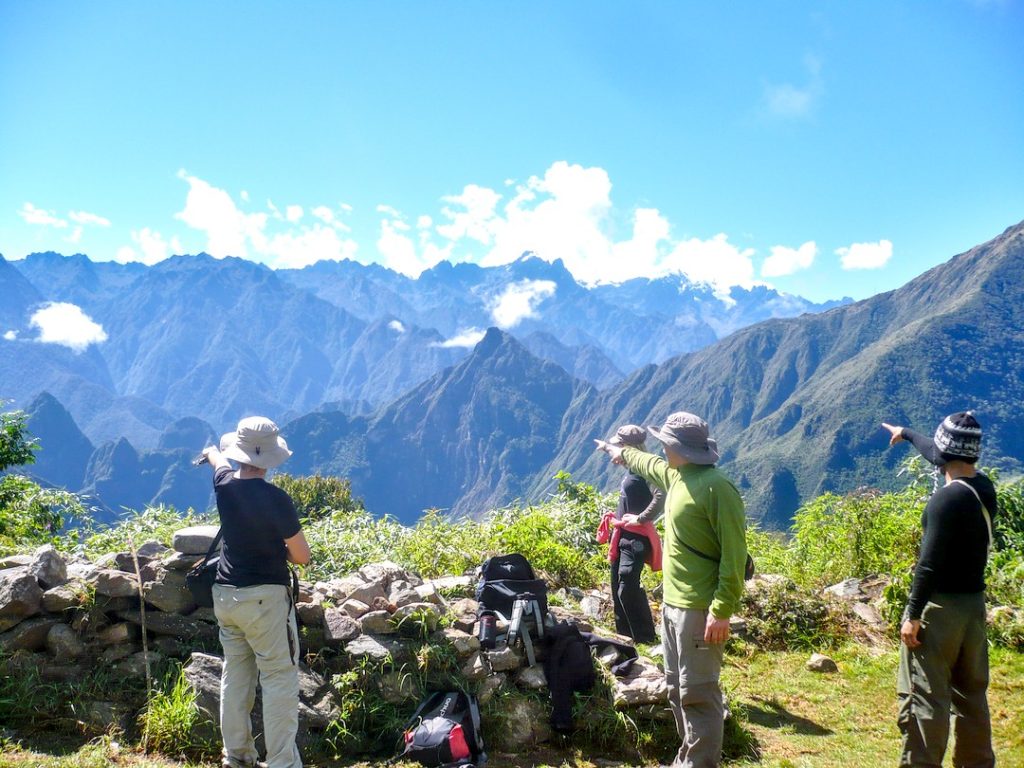 Day 6: Visiting Machu Picchu
You can choose to say another night at the refreshing campsite at Aguas Calientes or return to Cusco. If you choose to stay on; you will need to get up and be ready for the trek before sunrise.
The trek begins at 0400hrs in the morning towards Inti Punku, also called the Sun Gate. An hour and half into the trek you will arrive at Inti Punku to witness the rare view of sunrise from the famous Sun Gate after 0530 hrs. From here, it will only take 40 minutes to descend into Machu Picchu, your famous destination.
Registration at the gate is mandatory. The authorities will also require of you to leave your luggage for safe-keeping before you proceed into the ancient city. The tour of the city will take up to 3 hours. If you have enough energy left, and is not afraid of heights, you may climb Machu Picchu Mountain close by. Machu Picchu Mountain is extra-ordinarily steep and is called Huayna Picchu by the locals.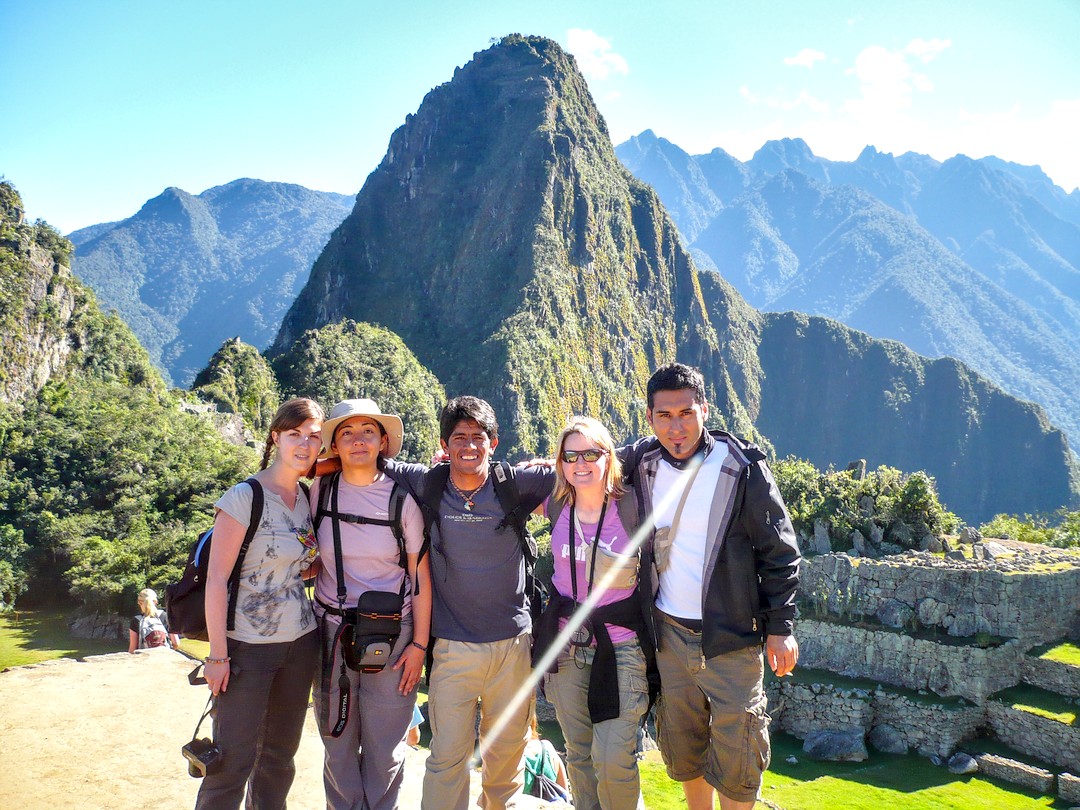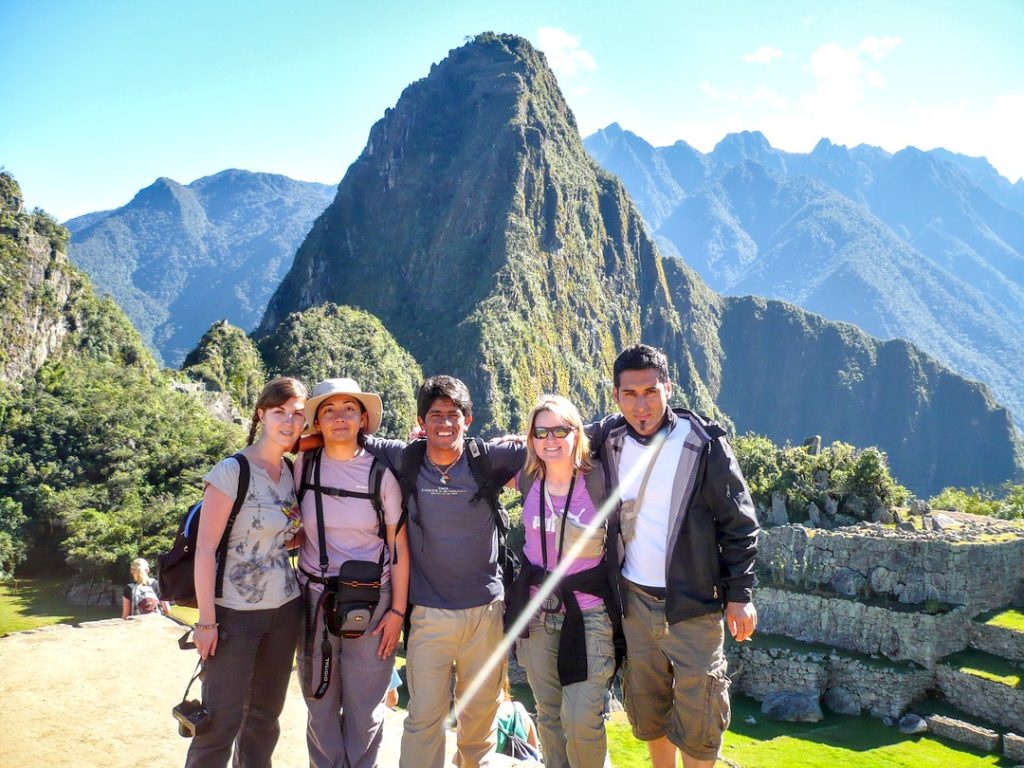 The exciting views lure most trekkers to spend another day of the tour to visit Aguas Calientes and Machu Picchu again. If you get the urge to do this too, you need to inform your tour guide to book an additional entrance ticket at city on the mountain and a room in the hotel at Aguas Calientes.
Salkantay Trek Map
The Salkantay trekking map will help you understand the intended route for a typical Salkantay trek. You may observe the trail split after Soraypampa. From here, one goes west following the Salkantay past El Passo towards La Playa while the other goes east. It goes past Incachriasca before joing up the classic Inca trail at Wayllbamba. The Eastern trail is the popular Salkantay/Inca tail combo trek.
Best time to visit Salkantay Trekking
It is important to take note of the best time to do the Salkantay trek Peru. Conduct a prior study and consultation to first find out before arriving to Cusco for the trek. You will find out that there are two main seasons observed in the sub-tropical Peruvian Andes. The dry season lasts between the end of April to early October when the wet season begins and closes in April. This cycle is consistent and helps make reliable decisions based on your schedule.
The best time to set out for the trek towards Machu Picchu is during the dry season that lasts through a long summer in Peru. Most trekkers arrive between May and September making them the busiest months. The Classic Inca trail permits sell out during these four months too so you need to make advance bookings to beat the competition. Trekkers who miss the Inca trail overflow onto the alternative Salkantay trail making the route equally busy. Not to worry, though as you will not be experiencing the same level of congestion like the traditional Inca Trail. The Salkantay vs Inca Trail expeditions is common yearly
The benefit of the Salkantay trail over the Inca Trail is that it is possible to complete it any time of the year. The harshest months are December through February. It has a wider range of possibilities than the Inca trail because it spans from March and spreads to November.
The Peruvian environment is mostly balanced throughout the year. There is a consistent pattern where days are mostly warm and nights averagely cold with temperatures falling sharply especially in the mornings. These minor temperature fluctuations are controlled by the micro-climates dominating the region as you constantly change altitude. If you want to stay comfortable throughout the trek is to observe the clothing requirements for layering.
Top Highlights on the Trail
Every day on the Salkantay Trekking is another experience, regardless of whether it's noteworthy an astonishing perspective or laying your muscles on the radiant underground aquifers. While a few encounters will stand out over the rest, here are a couple of stops that can't be missed along the Salkantay Trail.
Humantay Lagoon:
The unfathomable turquoise-water tidal pond encompassed by the great Humantay and Salkantay Peaks offers one of the most ravishing perspectives in Peru.
Abra Salkantay Pass:
You will be eye to eye with the holy Salkantay mountain after arriving at this point at 4630 meters or 15190 feet above ocean level. A stunning vista as Salkantay height arrives at 6271 meters or 20574 feet above ocean level.
Llactapata Inca Ruins:
Some would state that no Inca vestiges are visited during the Salkantay Trek, yet we visit these archeological stays found by Hiram Bingham himself. An astounding perspective on Machu Picchu is delighted in starting here.
Cocalmayo Hot Springs:
With significant mending properties and arriving at 45 ºC, these characteristic warm showers are perfect to unwind and recuperate your sore muscles following a long climbing day.
Machu Picchu:
The Inca fortress is the ideal consummation for your experience. A definite visit is offered on the most recent day and leisure time is accessible for you to investigate the World Heritage site independent from anyone else.
Altitude Sickness
These treks will take you to heights that leave you vulnerable to sickness. You are highly likely to experience discomfort in body changes than not. For example, the highest altitude at 4,600 m could be the highest you have ever explored on foot. Here, oxygen is limited with only 55% of what is normal at sea level. Physiological effects are inevitable in everyone who arrives here for the first time. Although the effects will vary with age, fitness level and gender, they are inevitable.
To avoid a quick reaction to the environment, avoid climbing too fast or changing altitude too quickly. Your body will need time to adjust and adapt to the changes. Your body's adaptation process to higher altitudes is called acclimatization.
The biggest challenge with exploring Machu Picchu is that both trails begin at Cusco, which is 3,400 meters above sea level. This is already a very high altitude that your body needs to adjust to with time. It takes most people at least 2 days at the town to acclimatize. Others choose the Sacred Valley, which is approximately 2400 meters near Cusco.
Equipment
Every trek requires special equipment to help you conquer the gradient and weather. The Salkantay trek is no exception; you will need to take a number of primary items as you prepare for the trek.
There is no much difference between both the Inca and the Salkantay trails. You need your personal gear, food and tent. One key tip is that you need to pack light and avoid duplicating items on the list. For example, a pair of trekking trousers is enough. Do not let you back pack exceed 15 kg as you will only make your trek tougher. There are horsemen in Mollepata for hire if you know you need help. They are relatively affordable as they charge between 30 and 40 soles for a mule per day and a similar amount for themselves. Most overweight and aged people take this option.
Three days-worth of light food should be enough for you as you will be cooking. For example, you may pack sachets of soup and ramen noodles.
While the Inca tour operators use porters all the way, the Salkantay guides use mules and horses to help carry gear. Comparing the two options, we found out that there is also no much difference between the weight distribution of the options.
Physical Preparation
These treks cannot be classified as the toughest you will ever meet. You therefore, do not need to be super-fit like a marathon athlete to complete them successfully. This does not mean you do not need to prepare. Being in good shape is essential. Taking a few months to work-out before arriving in Cusco will be very beneficial to you.
Exercises that improve your cardiovascular health are of vital importance. This means that aerobic exercises such as long distance jogging, swimming and cycling are among the best ways to prepare for the trek. To boost your health, observe your diet keenly too.